The Dover English Country Dancers
---
Come and join us in one of the most popular social activities of colonial America.

The style of dance was brought by the colonists from England where it was known as "country dance".
We now call it "English Country Dance" and include people of all ages, couples and singles, who enjoy music and dance in a spirit of fun and friendship.
Newcomers are always welcome, and each dance is taught with a "walk-through" before it is danced. Dress is casual except for "balls" when many of us dress in eighteenth century attire.
Special guest callers and bands are used several times a year. Monthly dance music is provided by CDs or our own in-house band.
Please see our calendar below for details.

---
Dear dancing members and friends,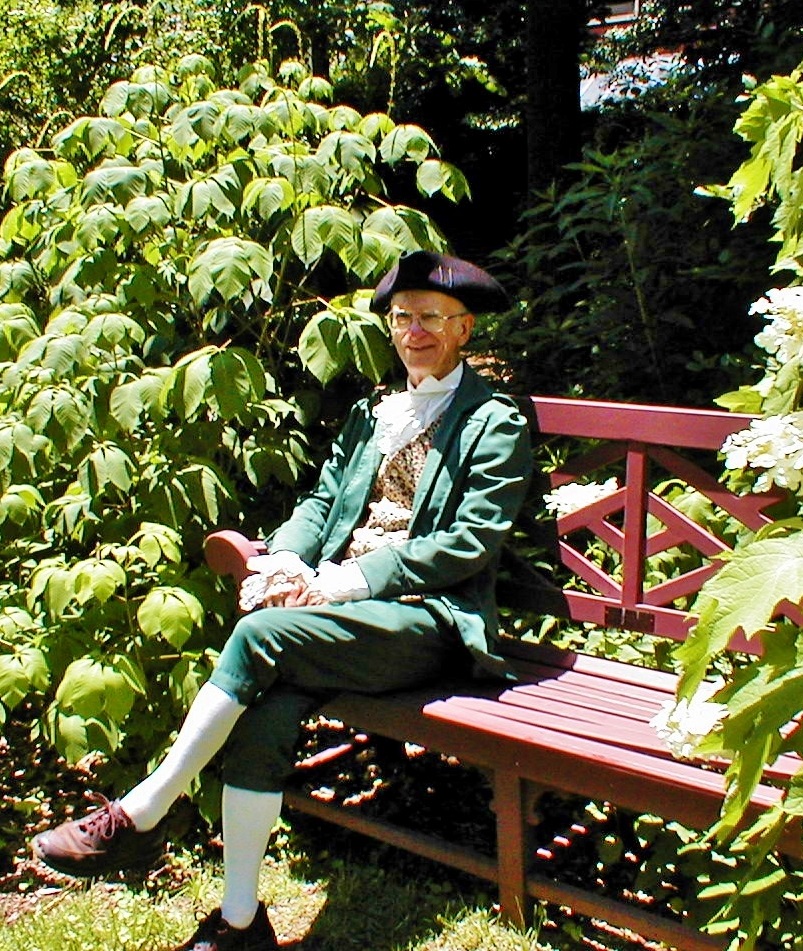 Alex passed away on Saturday January 23rd He had come to Dover with General foods in 1963.
We arrived here in '64.
Starting in '65 Alex and I joined two music groups playing violins.
In 1968, with the prodding of a local journalist Alex and I founded the Dover Symphony Orchestra.
For many years he was concertmaster.
The Apostolina's and Mroz's went to Pinewoods CDSS dance and music week. (Pinewoods, MA)
Having danced there for several years, the two couples decided to try dancing once a month and so the
Dover English Country Dancers were born. (1979)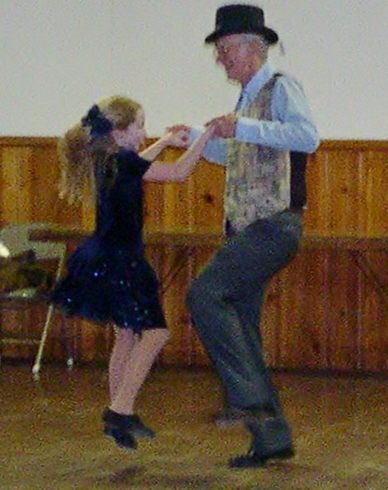 Ever since Alex had been providing music and also calling for our dances. Ten years ago, after Edith's passing,
Alex took over the dance classes at the Academy of Life Long Learning in Lewes.
Since last summer, he had help from Carol West, but also from some of our "locals"
(Jackie McCabe, Mike Apgar and Tom Whittendale)
After we lost three members of the Dover Early Music Consort, we kept on playing every Monday night,
joined by Marty, Kathy and Lola.
Shortly after his 90th birthday, which our music group celebrated with a dinner for him, Alex had a hip replacement.
We will miss him.

~ Winnfried Mroz





---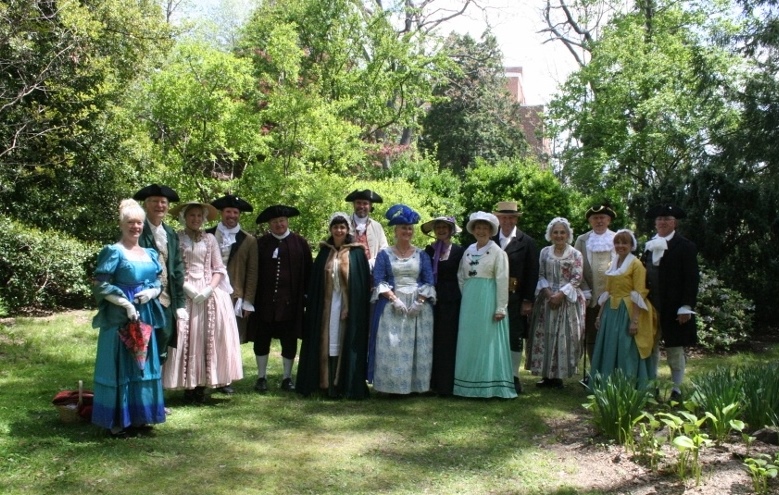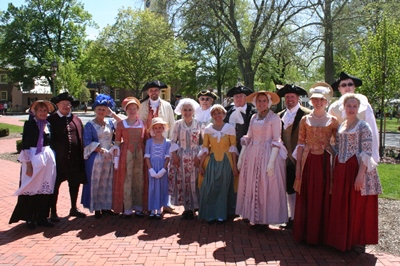 The "Dover English Country Dancers" was formed in 1979 by Winfried and Edith Mroz and Alex and Rosemary Apostolina.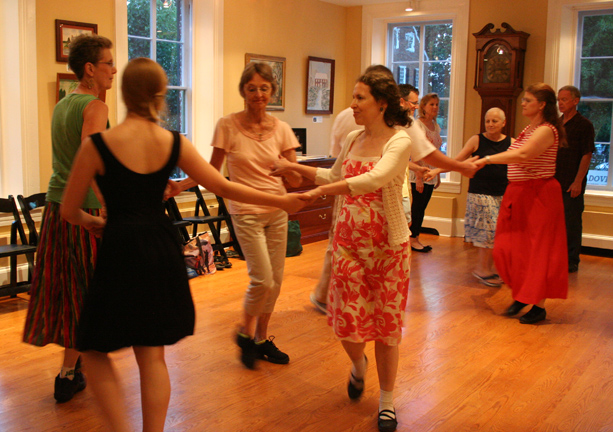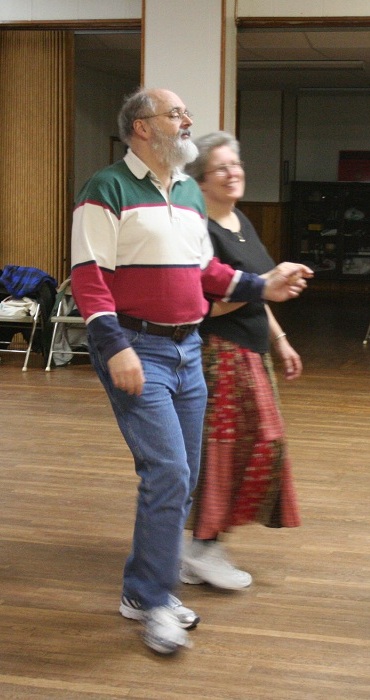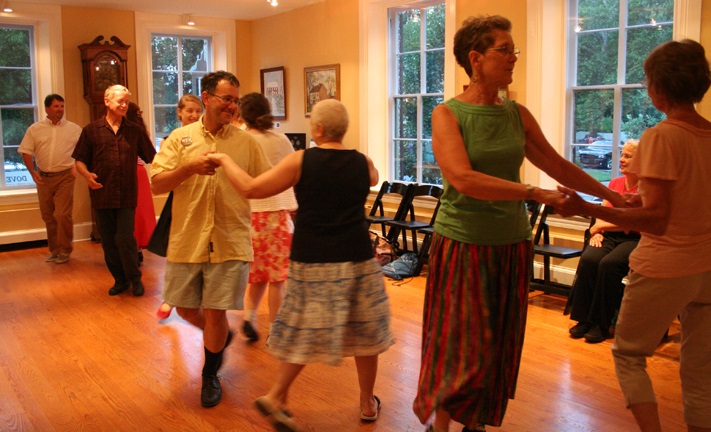 Schedule of Events

*****************************************************************
7:00 pm Beginner Introduction
7:30 pm Dance Commences
***********************************************

Times and locations subject to change
Click here for map & directions to Ehinger Hall






Special Announcements


******************

The Annapolis
Traditional Dance Society

English Country Dances
for 2016

Jan. 23rd
April 30th
July 30th
Oct. 29th

Look below for a link
to their site for more
information.


***************





February 13 ...........Valentine Themed Dance with guest caller George Tolton



Admission $10 Students Free





March 12...........Monthly Dance



Admission $5 Students Free





April 9...........Spring Assmebly


Tom Spillsbury will be our caller
with music provided by the band English Echos.


The Dances to enjoy:


The Geud Man of Ballangigh ~ The Drummer ~ Waters of Holland
Sally in our Alley ~ Bury Fair ~ Dr. Vincent's Delight
Mignonette ~ Slaughter House ~ Old Wife Behind the Fire
Scotch Cap ~ True Kit ~ The Hole in the Wall ~ Jack's Maggot
Tythe Pig ~ Braes of Dornoch ~ Rafe's Waltz ~ Yellow Stockings

Click here to download Dance Instructions!

Admission $15 Students FREE





May 14..............Monthly Dance



Admission $5 Students Free





.
.
.
.
.
.
.
---
---
Dancing
"...adds to the accomplishment of Behaviour and Carriage
and Qualifies a person for Polite company."

Nicholas Ridgely 1750's Dover, Delaware

"Dancing is, of all the fine arts, that which seems peculiarly devoted to cheerfulness and joy.
It is the lively expression of these emotions by gestures and attitudes. It seems to have nothing but pleasure in view,
yet like music, its sweet accompaniment, it tends to refine the manners; and to give health, activity, and vigor,
as well as graceful ease and elegance to the human frame."
T. Hillgrove, Teacher of Dancing 1866
---
---
How to Contact Us
If you have any specific questions you may telephone the officers listed or e-mail us
---
---
Links to Other English Country Dance Sites
and information
Country Dance and Song Society
The Folklore Society of Greater Washington
The Baltimore Folk Music Society
The Williamsburg Heritage Dancers
The Rappahannock Colonial Heritage Society
Annapolis Traditional Dance Society
A great site for those who are fearful of getting out on the floor and trying to dance the waltz.
New moves for old smoothies as well.

www.colinhume.com/dtwaltz.htm
This site is a great English Country Dance resource.
Videos of dances being done by groups from around the world.
(with some variations from village to village)

English Country Dances Videos
Events we have had the pleasure to be a part of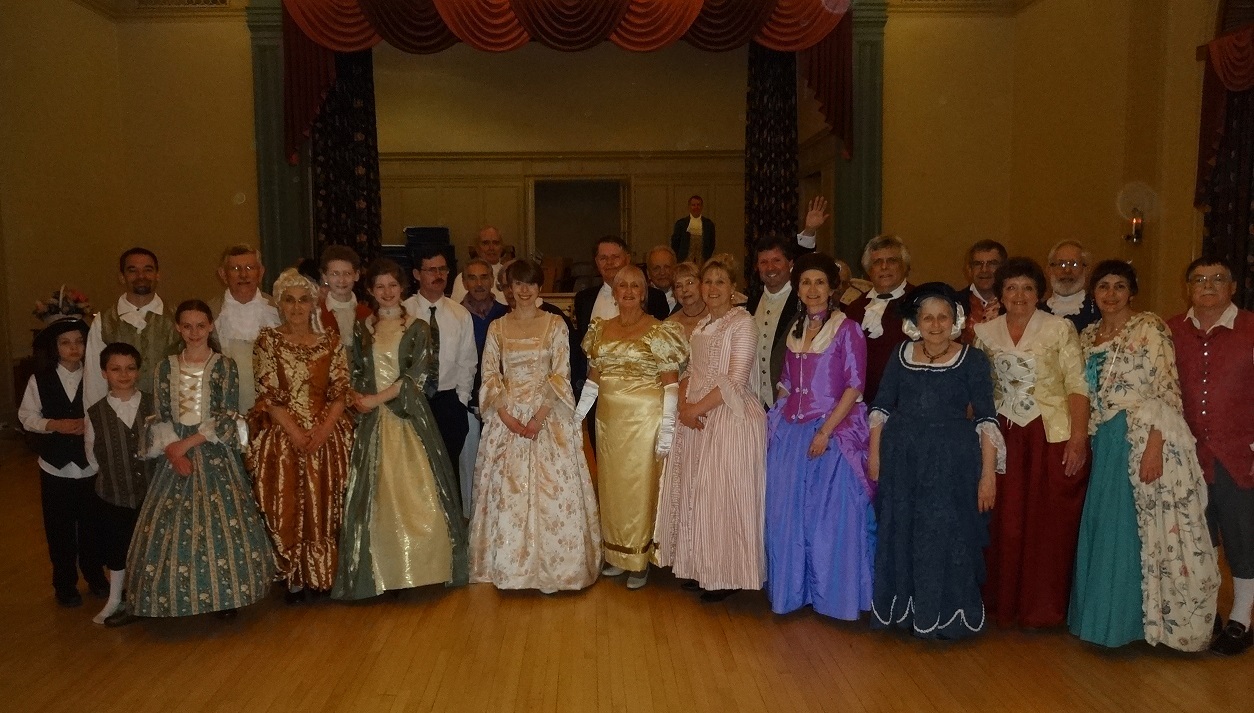 Some of those attending our 2015 Spring Ball in Dover, De.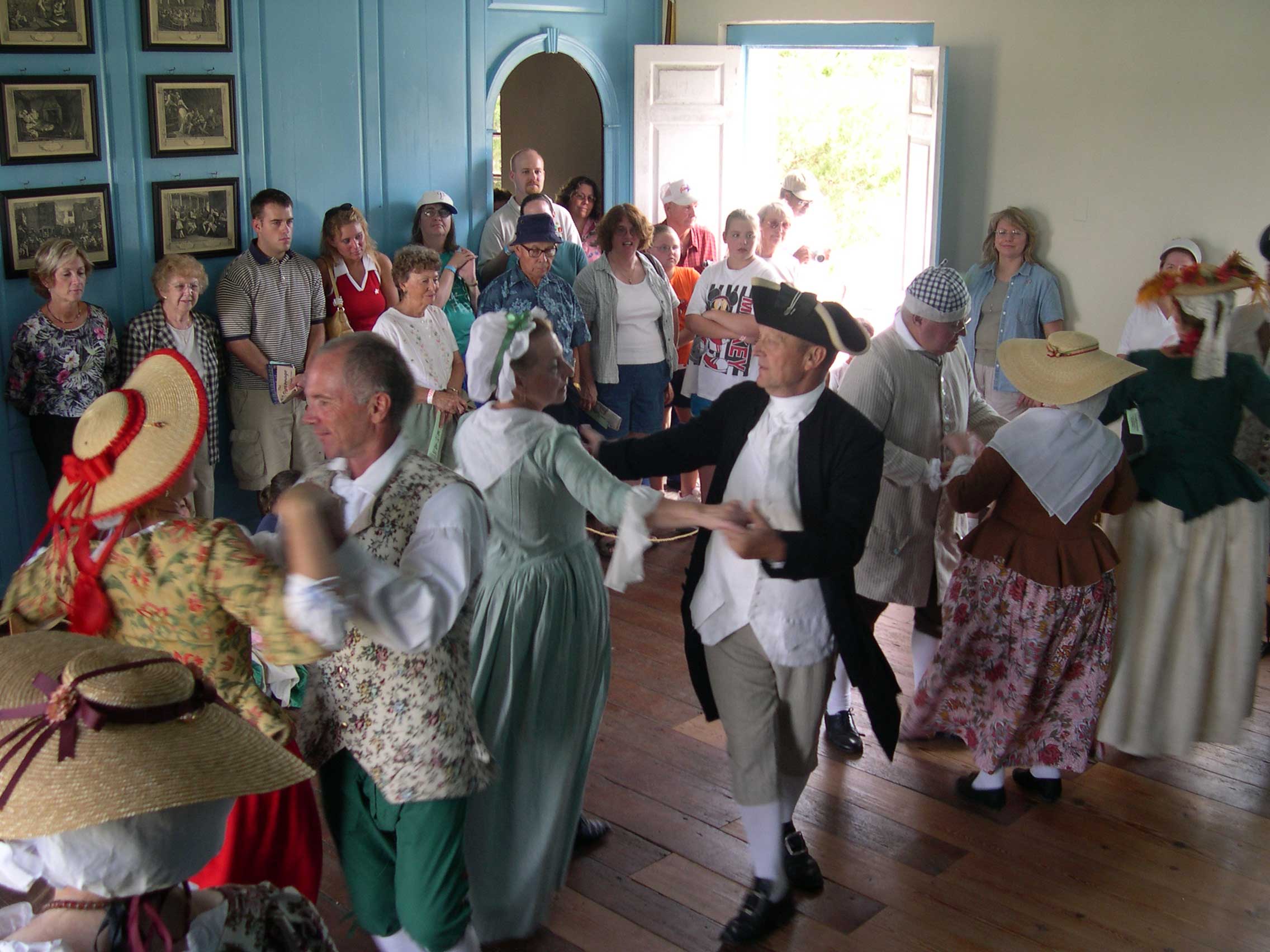 Pemberton Plantation - Salisbury, MD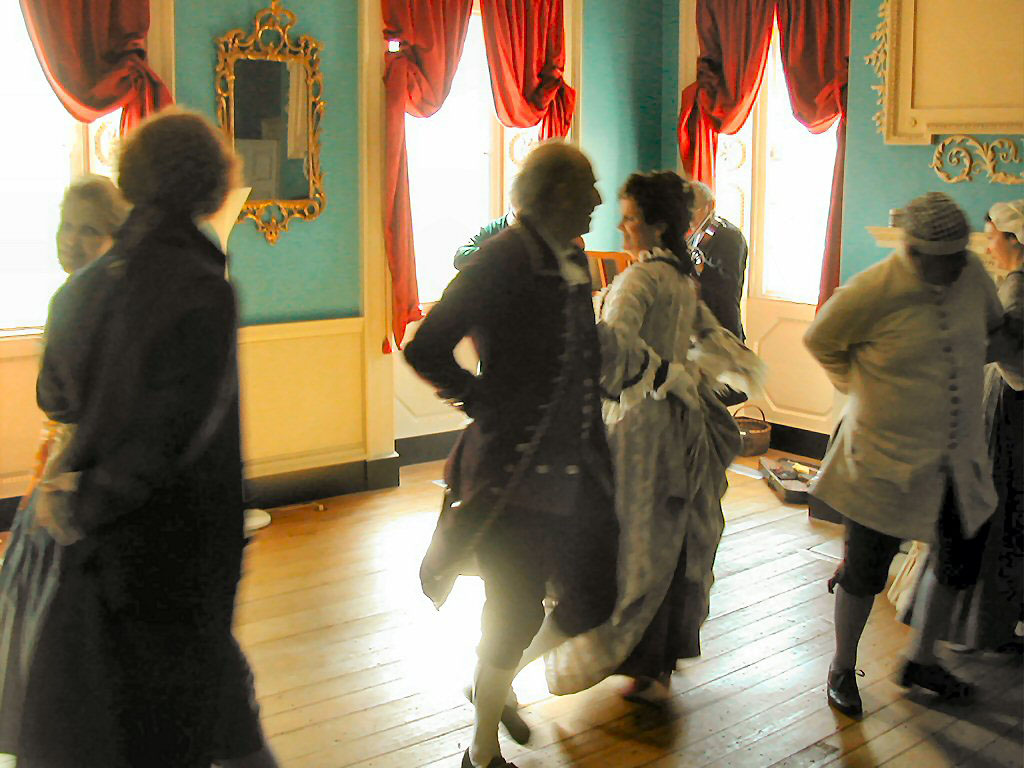 Paca House - Annapolis, MD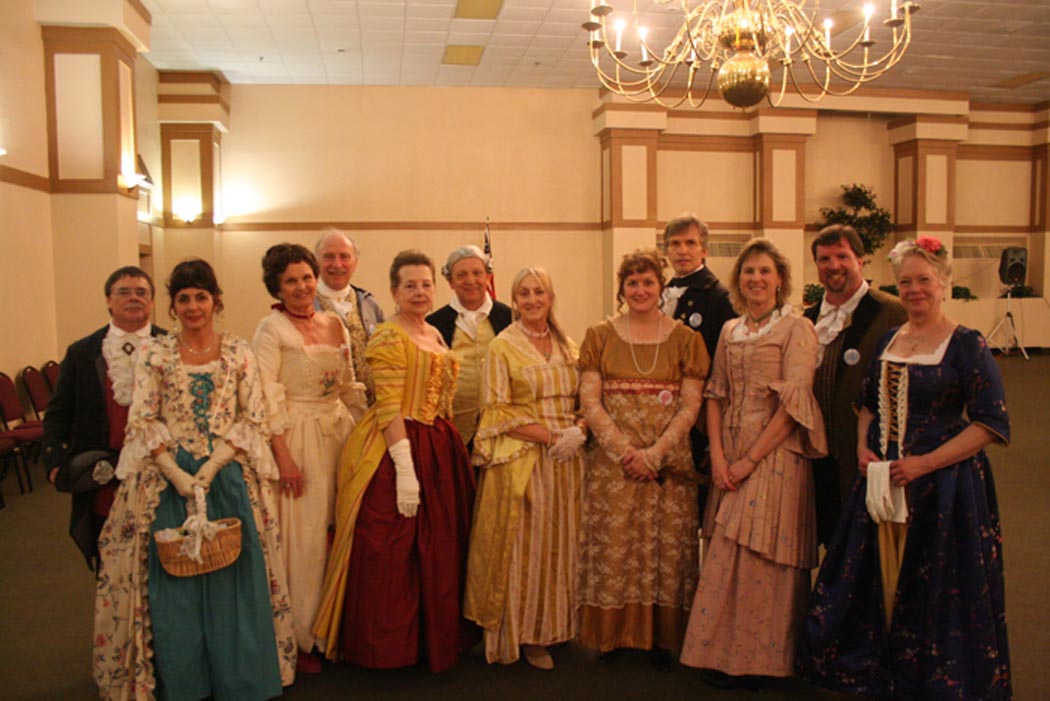 George Washington Ball - Williamsburg, VA














Last updated 02/09/16

Views since 8/2/12 -